Buildable is "Extremely Professional and Timely" According to Our Latest Client Review
Believe it or not, most websites will only last your company about two years. In order to remain competitive in a constantly changing tech landscape, professionals in the digital world must know the latest coding standards and search engine algorithms. That's where we come in.
For the third time, Buildable Custom Software has been acclaimed on the review directory website Clutch, a platform that informs companies in the face of their next business decision.
We are proud to share that Buildable has repeatedly achieved a 5-Star rating!
Recently, Clutch analysts spoke with the News-Register, our client since 2010. According to the News-Register president, Jeb Bladine, our excellent quality of service and deliverables combined with our flexibility have made a significant impact on the News-Register's business.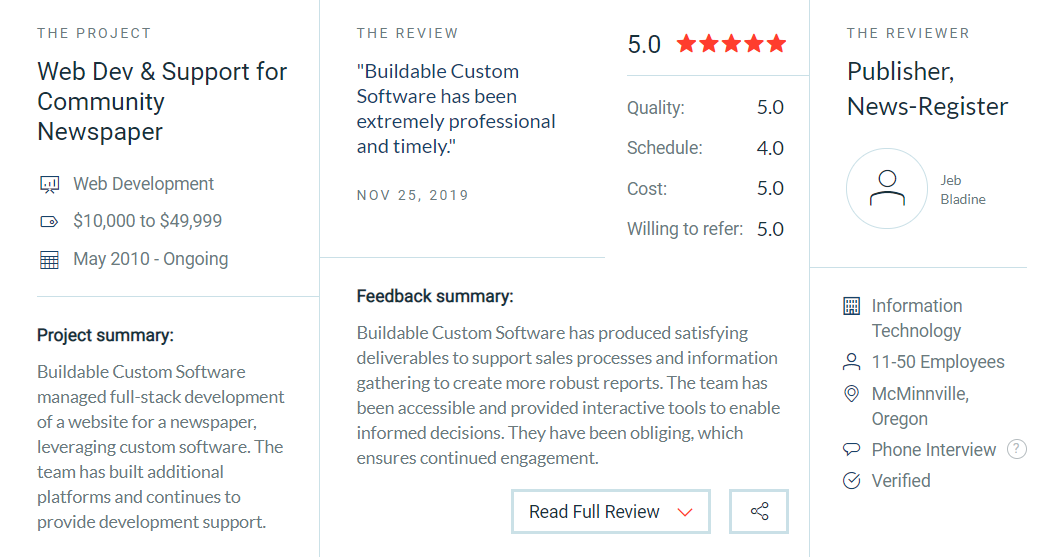 Our web development and overall support facilitated improved advertising, circulation sales activities, reports, and data extraction for the News-Register. We strive to foster genuine connections with our clients to help meet today's needs and tomorrow's growth.
The Buildable team has been flexible in responding to our special needs over the years. And, we've got an advantage through a strong personal and local business relationship.

— Jeb Bladine, President, News-Register
Not only is News-Register complementary to our services, but another client, Citycounty Insurance Services, also celebrates our web development contributions in their review.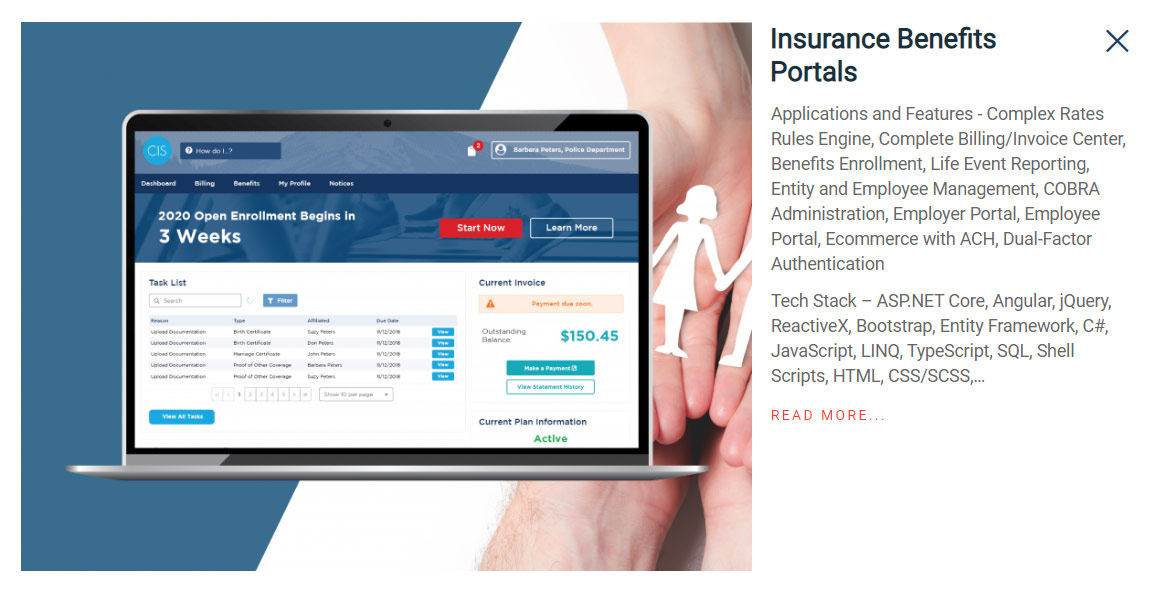 We worked with Citycounty Insurance Services to build their insurance benefits enrollment system from the ground up. Their review commends our ability to produce powerful results with clean, elegant code, resulting in a more efficient system for developing insurance rates.
Whenever somebody starts a new insurance plan, there are many different rules to account for, so we're working to make our backend as comprehensive as possible. So far, Buildable Custom Software has done a great job of understanding what our needs are.

— Josh Jones, Benefits Operations Manager, Citycounty Insurance Services
At Buildable, client satisfaction is our top priority. It is an honor to receive such positive feedback for our efforts and to continue to build long-lasting relationships with our clients.
Remember, cutting-edge web development and design is an opportunity to set yourself apart from competitors and build trust with your audience. If you are ready to partner with a passionate team of flexible problem solvers, let's talk!