At Buildable, we are conscientious of your business's unique needs, and we pride ourselves on being innovators that meet demands through outside-of-the-box solutions. Our custom software development agency is adamant about using the latest technology trends to create Agile solutions for web, mobile, cloud, desktop, or enterprise-wide efforts. Our core values of flexibility, teamwork, quality, and trust constantly shape the delivery of our services, and we live through these values as we engage with each client. We are grateful that our clients recognize our efforts to create cutting-edge products and share their company's experience with Buildable on the ratings and review platform, Clutch.

While we have several testimonials on our Clutch profile, we are very excited about the most recent addition from our client, the Catholic Leadership Institute.
Our work with the Catholic Leadership Institute began in 2019 when it chose Buildable after a selection process that included interviewing 50 software developers. The Catholic Leadership Institute identified a high level of understanding and a great portfolio of previous Buildable work while feeling like we understood their upcoming challenges. According to the Chief Technology Officer who left the review, Buildable already began providing insight and options to move forward that enticed and inspired the Catholic Leadership Institute.
In time, Buildable got on board to create an entire portal for the Catholic Leadership Institute that included reporting, AI integrations, a learning management system, and visualizations. Our client admitted to hard achieving deadlines right around the corner, but Buildable was confident we could provide services and exceed expectations given any time frame. In fact, our reviewer said that the Catholic Leadership Institute had to work to keep up with us!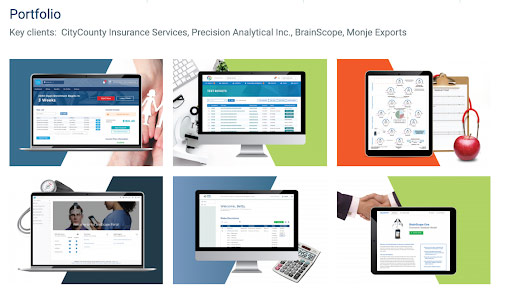 From a project management standpoint, Buildable was applauded for meeting all the 2-week design and development sprints and providing timelines and clarity on the project progress. Our client was impressed with our ability to meet adversity and still deliver despite challenges. Buildable is flattered to hear that our client hasn't worked with a better programming department in his 30 years of leading I.T. departments.
Overall, we are happy that our performance with the Catholic Leadership Institute got rated a perfect 5.0. We received perfect scores according to the Clutch evaluation metrics of meeting deadlines, cost value, quality of service and deliverables, and willingness to refer. It is an honor to be recognized for our dedication to results!
Buildable is very pleased to grow our positive, online presence with client reviews. Testimonials of those who we work with mean a lot to us, and we appreciate being highlighted as a top-performing firm by our clients. Similar to Clutch profiles, a site called The Manifest also showcases leading firms and applauds firms like Buildable via client reviews.
The ambitious team at Buildable is always looking to take on new challenges and apply our expertise to a unique company demand. If you are interested in working with us, please get in touch with our experts!