May 9th, 2022 • The Buildable Blog: Buildable News
Buildable announces the appointment of Christopher Roberts as Sr. Business Development Officer. Further growing the business in new industries, including entertainment & media.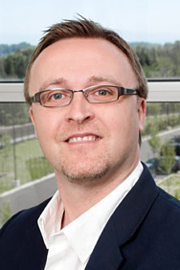 Prior to joining Buildable, Roberts held multiple business development and sales leadership roles. Before his appointment, Roberts was VP of Business Development at Whip Media Group and VP of Sales at Resonance AI. Roberts previously spent two years as SVP of Sales, OnDemand Everywhere at Comscore. In his role, he helped launch two services: Digital Download Essentials and Digital Download Industry Service, the first industry-view for the iVOD and EST channels for movie studios and television networks.
Roberts came to Comscore through its acquisition of Rentrak Corporation. Over the course of a 27-year run, he played a key role in the company's transformation from a VHS videocassette distributor to a global media measurement and research company serving the entertainment industry. Prior to that, he was VP of Sales of Home Entertainment, leading a team that measured the DVD, Blu-ray Disc and Video Game business in the United States and Canada.
"Chris' extensive experience in business development and sales will be an asset to Buildable and we are excited about the opportunities Chris can bring to the company," said Max de Lavenne, Buildable Works Founder and CEO.
"I look forward to joining Buildable's business development team to help grow its customer base and identify new industries, opportunities and develop strategic partnerships," said Chris. "I am encouraged by the many services and industries Buildable currently provides software solutions, including mobile apps, web/desktop applications and their impressive UI/UX design and development. Buildable's process and approach to developing services and solutions that meet and exceed their growing customers' demands is what impressed me the most about this organization."
Chris, a father of four daughters, is also a published recording artist and a film composer/producer. He has also been on the board of directors of Our Family in Africa, a non-profit agency that brings hope, opportunity and support to orphans throughout the Democratic Republic of Congo for many years. He takes pride in his family, humanitarian involvement and work.