Insurance Benefits Administration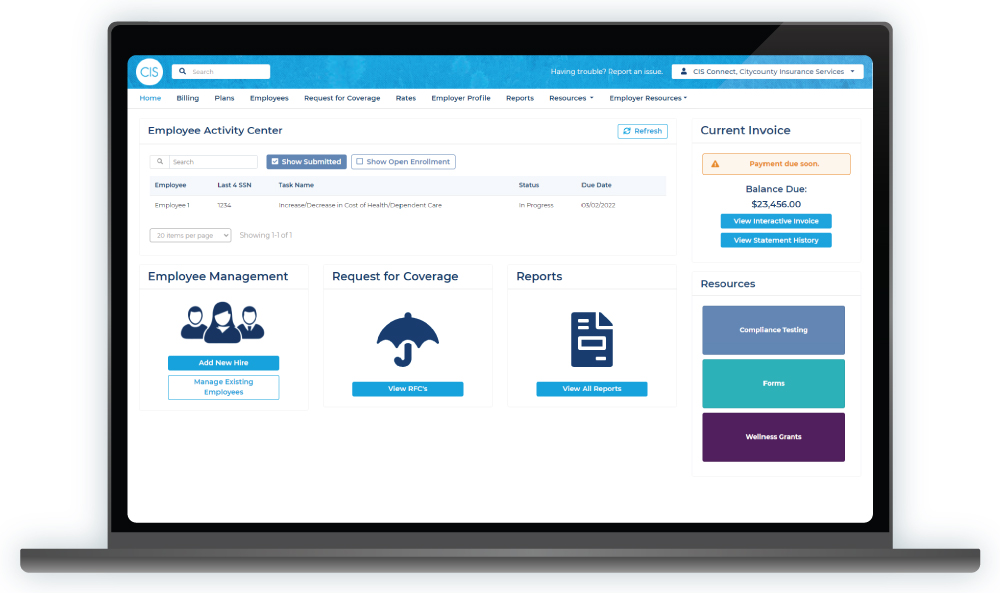 Applications and Features
Complex Rates Rules Engine, Complete Billing/Invoice Center, Benefits Enrollment, Life Event Reporting, Entity and Employee Management, COBRA Administration, Employer Portal, Employee Portal, Ecommerce with ACH, Dual-Factor Authentication
Services
Product Management, Database Architecture & Design, Frontend and Backend Development, UX/UI Design, IT Services, QA/Testing, Deployment, Maintenance
Tech Stack
.NET Core, Angular, jQuery, ReactiveX, Bootstrap, Entity Framework, C#, JavaScript, LINQ, TypeScript, SQL, Shell Scripts, HTML, CSS/SCSS, JSON, XML, SOAP, CSV, SQL Server, Linux, Azure
Integrations
Hartford EOI, USPS Address Validation, Kaiser, Regence, Delta Dental, Moda Health, Willamette Dental, Wells Fargo (CyberSource)
Compliance
HIPAA, ADA, PCI, GDPR
---
Testimonial
"Buildable Custom Software has done a great job of understanding what our needs are. Buildable Custom Software has people on our calls that are dedicated to our project, which is something we have not experienced before. Unlike past vendors that have experienced a lot of staff turnover, we have had the same team.
We haven't found many other vendors that can understand our unique business needs as well as Buildable Custom Software. They blew us out of the water with their proposal. They featured the latest and greatest software, and we were impressed by their past work.
We have a rules engine that has hundreds of lines of code to develop these rates, and Buildable Custom Software condensed that down to seven or eight lines of code, and it works great. The project manager puts the contract together and outlines what we're doing each sprint. She does an excellent job of organizing everything we need."
Josh Jones
Benefits Operations Manager