Enterprise Risk Management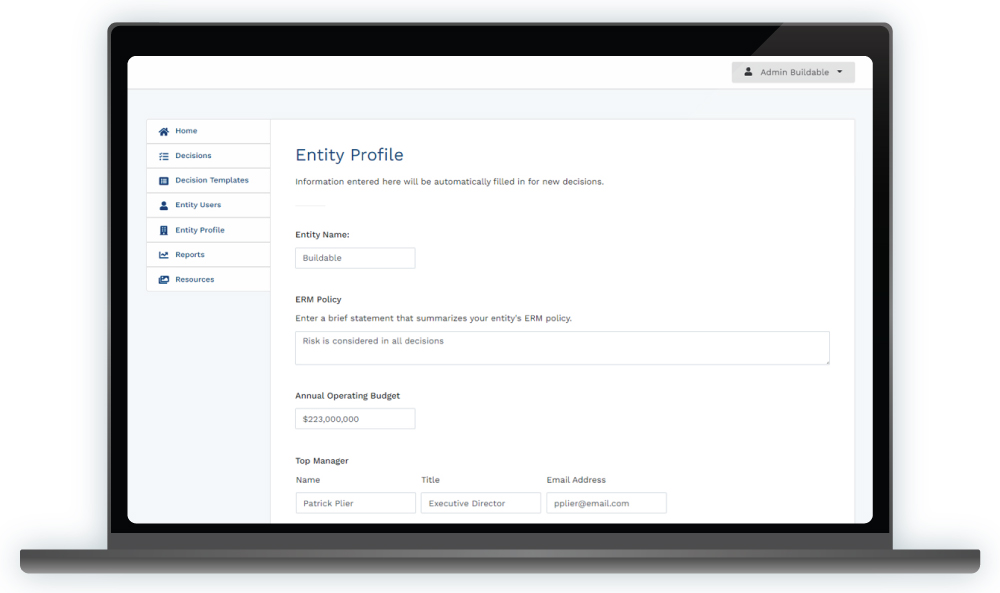 Oregon's cities and counties and Virginia's government association for risk-sharing combined efforts to create an Enterprise Risk Management system to gather data and help walk their constituents through the decision-making process.
Applications and Features
Risk Assessment, Training Modules, CMS, Entity Management, Employee Management, Fully Customizable for White Labeling
Services
Business Analysis, Product Management, Database Architecture & Design, Frontend and Backend Development, UX/UI Design, IT Services, QA/Testing, Deployment, Maintenance
Tech Stack
– .NET Core, Angular, jQuery, ReactiveX, Bootstrap, Entity Framework, C#, JavaScript, LINQ, TypeScript, SQL, Shell Scripts, HTML, CSS/SCSS, JSON, XML, SOAP, CSV, SQL Server, Linux, Azure
Compliance
HIPAA, ADA
---
Testimonial
"Buildable has been extremely responsive to all of our needs. Throughout the process, there have been three or four consistent team members, which has been nice. They have a really good methodology in terms of their sprints. Buildable is well-organized, and they've delivered everything on time. The team has dealt effectively with changes and communicated well when those changes impacted scope and cost."
MaryKay Marchetti
Executive Director