Schedufi
---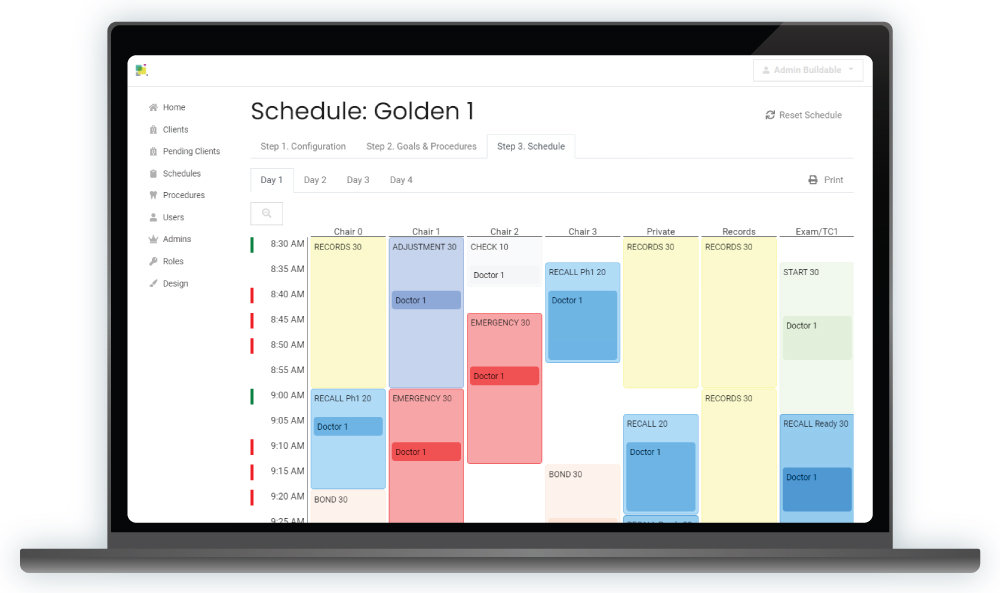 About
Schedufi is a web app that was created to gather demographic information from orthodontic practices and feed that data into a rules engine that matches the client's former excel spreadsheet calculations. The application builds a schedule that can be downloaded as a PDF and/or loaded directly into Dolphin (an orthodontic practice management system). The robust functionality of the Schedufi app decreases the total turnaround time (of the former process) from around seventy hours to two hours.
Applications and Features
Practice Portal, Admin Portal, Client Management, Orthodontic Schedule Management, Orthodontic Practice Management with Doctors, Procedures, and Facilities, Roles and Permissions.
Services
Product Management, Database Architecture & Design, Frontend and Backend Development, UX/UI Design, IT Services, QA/Testing, Deployment, Maintenance
Tech Stack
.NET Core, Angular, jQuery, ReactiveX, Bootstrap, Entity Framework, C#, JavaScript, LINQ, TypeScript, SQL, Shell Scripts, HTML, CSS/SCSS, JSON, XML, SOAP, CSV, SQL Server, Linux, Azure
Integrations
Dolphin